State Inspections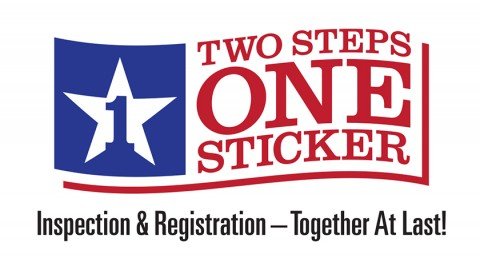 We perform annual vehicle state inspections or repairs related to safety inspections such us:
Winshield Wipers
Tail Lamps
Stop Lamps
License Plate Lamp
Head Lamps
Turn Signal Lamps
We provide advice to customers if their vehicle fails the inspection.
Beginning March 1, 2016, you will have 90 days to complete the Two Steps. In order to renew on time, your vehicle must pass inspection no earlier than 90 days before your registration expires.
How It Works: Do the Two Step Ready for "Two Steps, One Sticker?" Follow the moves:
Step 1: Pass a vehicle inspection within 90 days of your registration expiration and keep your Vehicle Inspection Report. To find your nearest inspection station, please visit the Texas Department of Public Safety's (DPS) website.
Step 2: After your vehicle passes inspection, renew your registration online, by mail or in person, and your inspection status will be verified electronically.
Give us a call at Calvert Automotive so we can get you scheduled for your state inspection.
At Calvert Automotive, your complete automotive care center in Denton, TX we install only quality replacement parts. Give us a call and let us help keep you safely and economically on the road. We serve Denton and the surrounding areas.