Wipers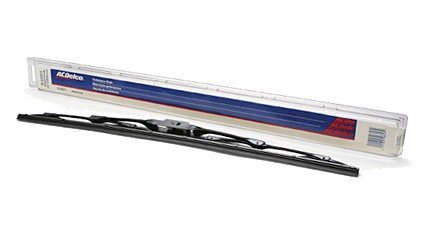 Don't wait for a rainy day to discover that your windshield wipers are worn and need replacement. Worn wipers can hinder visibility in rainy or snowy conditions. ACDelco's Blades have a curved design that conforms to the shape of your windshield and provides constant pressure for a smooth, uniform wipe. Signs of wear include streaking, chattering, skipping, or split rubber.
Talk to your service advisor if you have a crack in your windshield and it may be able to be fixed before you have to replace it.
Please call Calvert Automotive in Denton
If your wipers are squeaking.
If your wipers are not clearing debris from your view.
At Calvert Automotive, your complete automotive care center in Denton, TX we install only quality replacement parts. Give us a call and let us help keep you safely and economically on the road. We serve Denton and the surrounding areas.